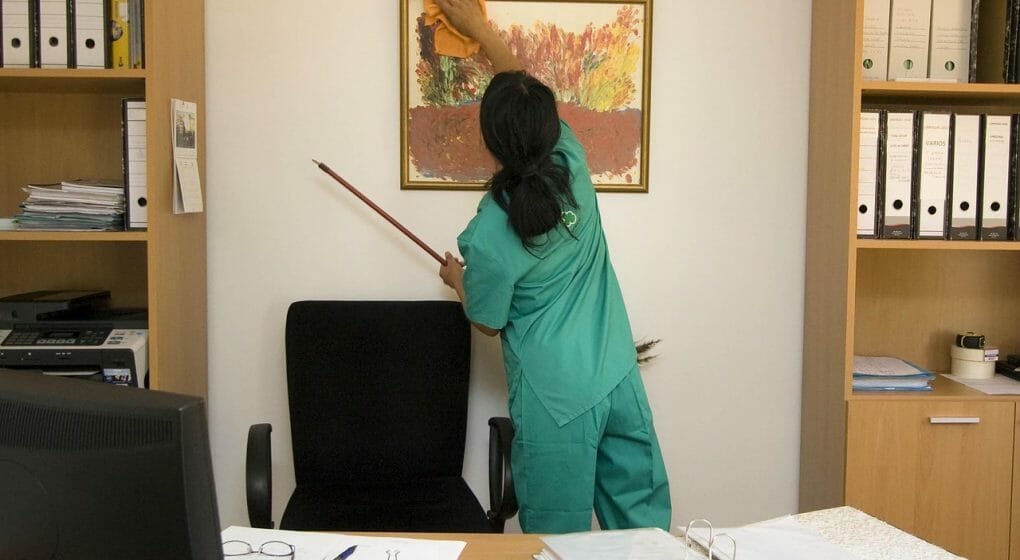 Office cleaning in can prove to be a very tedious job. Reason is that during your work, you don't have enough time to look around but when you're free, the mess can really turn that smile upside down!
Tips for Office Cleaning
Office cleaning is a very hard job no matter what part of the world you're from. There are so many things that you need and or sometimes, you might need so you can't remove them. Every small thing from a note to a coffee cup can prove to be useful when you think about cleaning. However, this doesn't have to be the case. Here we have some tips from junk removal experts which will help you in decluttering that humongous mess:
1. Look
Literally, LOOK!
Look at your desk or office carefully and remove everything there is!
The first tip for office cleaning is to observe your things and since it is difficult to separate the usable ones from the waste then remove everything and keep it in a box.
2. Clean Up
Once you've removed everything, start cleaning the entire place or the cubicle or the desk. Clean thoroughly, from your computer screen to the accumulated dust particles on the lamp and in the drawers. In short make the place spotless!
3. Start Separating
Your place is now spotless. It is time to put up your essentials but before doing that, start separating i.e. go through the box and separate the things. The stuff you need most remains on your desk. The less important goes to first drawer and so on. Your desk should contain of your computer, sticky notes, stationery and printer or phone or scanner. Your first drawer should contain document you have to work on. The other drawers should contain things which you don't use daily.
4. Arrangement
You've separated the things according to its importance or usage. Now start arranging them nicely on your desk, drawers or room in general. If you have a lot of stuff, consider shelves.
5. Trash
The stuff which you don't need should be placed in trash bags. Also, remove those empty cups and glasses. Pens that don't work and the sticky notes you no longer need. Throw them away in trash bags and get rid of them immediately.
6. Enlarging
If your workplace consists of lots of things which you can't get rid of then consider its enlargement. Or request for a bigger room. This way, you can fit your things nicely without creating a mess.
7. List Your Stuff
Keep extra boxes under your tables and put your extra utensils in them. List those boxes accordingly and keep them tucked under the table. These can contain the lost and found items, your old documents, staplers or pins, stationery items etc. just list the boxes accordingly and you will have no problem in having access to them whenever needed.
Final Verdict
​Hence office cleaning Manhattan is a hard job but working in a clean space is better and refreshing as compare to working amidst a mess!