Climbing is one of the most exciting and challenging outdoor activities that require great skill, strength, and endurance.
Climbing gear plays a crucial role in keeping you comfortable and safe during your climbing experience. One of the most important pieces of gear you need to consider is your climbing shorts women or men.
In this blog post, we'll give you the ultimate guide to choosing the perfect pair of climbing shorts.
Material and Stretch
When it comes to choosing climbing shorts, the material and stretch are the most important factors to consider. Climbing requires a lot of movement, and you need shorts that can keep up with you.
Look for shorts made of lightweight and breathable materials such as nylon, polyester, or a blend of these fabrics. These materials are durable, stretchy, and quick drying, which means they won't weigh you down or hold moisture when you're climbing.
Stretch is also a crucial factor when it comes to climbing shorts. Look for shorts that have a lot of stretches to allow you to move comfortably and easily.
The best climbing shorts should have a four-way stretch that allows you to move in any direction without restriction.
When trying on climbing shorts, make sure you can move around in them comfortably and easily without feeling restricted.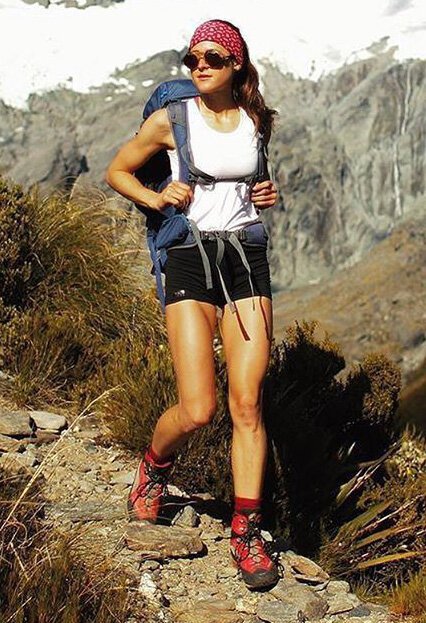 Style and Fit
You have the option of choosing between shorts and pants, and it all depends on your personal preference.
Climbing shorts are a great choice for warm weather, and they allow for more freedom of movement. Climbing pants, on the other hand, offer more protection against scrapes and scratches.
When choosing the right fit for your climbing shorts, make sure they are not too tight or too loose.
A snug fit is essential to prevent chafing, but not too tight that it restricts your movement. The waistband should be comfortable and sit at your natural waistline.
Consider shorts with adjustable waistbands to ensure a perfect fit.
Comfort and Durability
You want shorts that will keep you comfortable during long climbs and are durable enough to withstand rough terrain.
Look for shorts with moisture-wicking properties to keep you dry and comfortable during sweaty climbs. Also, consider shorts with antimicrobial properties to prevent odor buildup.
Durable climbing shorts are a must-have for any serious climber. Look for shorts made of abrasion-resistant materials such as Cordura or ripstop nylon.
These materials are tough enough to withstand the rough terrain and will last you for many climbs to come.
Additional Features
Pockets are a great feature for carrying small items such as keys, phones, or snacks. Look for shorts with deep and secure pockets that won't interfere with your movement.
Ventilation is also an essential feature to consider, especially if you'll be climbing in warm weather. Look for shorts with mesh panels or breathable fabrics to allow for maximum airflow and ventilation.
Conclusion
Choosing the right pair of climbing shorts for women and men can make a big difference in your performance and comfort.
Always make sure you try on shorts before purchasing to ensure the right fit. With the tips we've provided in this blog post, you're sure to find the perfect pair of climbing shorts for your next climb. Happy climbing!